Since we launched our company, we have seen some beautiful logo design….and some not so beautiful design! If you didn't know, a well designed logo is critical to your business and your reputation. Your logo is the first thing the world associates with your business. If your first impression lacks professionalism, clarity, authority, and trust, you blow your chances at new business.
Don't let that happen to you! Before you or anyone else designs your logo, obey the following rules of good logo design.
Purpose
Your logo should reflect the purpose of your company or organization. Your clients client should get a feel for what you do at first glance.
Maritime Law kills it by taking a well known legal symbol – the scales of justice – and twisting it to fit their area of focus – maritime law. If you are looking for a lawyer that specializes in maritime law, you know immediately that their service is for you.
Exceptions to the rule: If your logo is placed on a physical item, you can get away with creating a symbol that doesn't immediately reflect your product or service.
The Apple logo is placed on a physical item – a laptop, ipad, or watch. No need to have an image of a computer in your logo if that image is going to be placed on a computer. Nike can get away with a simple icon because they dont need to explain what they are selling.
Simplicity
The best logos are the simplest. If you are a new brand and you must tell the world what you do, do so with as few words as possible. As you become more well known, you can continue to simplify your logo. Starbucks is a great example of simplification over the years.
The Right Color
Colors have the power to elicit emotion and encourage buying behavior. Before you design your logo, decide what behavioral response you want your customers to have.
Want your customers to feel safe and secure? Use blue. Its not a coincidence that ADT Home Security chose blue as its primary logo color.Want your customers to get hungry when they see your logo? Use red, yellow, or orange. Want to show the world that you are socially responsible? Use green.
When we create logos for clients, we use the cheat sheet below to guide our design process.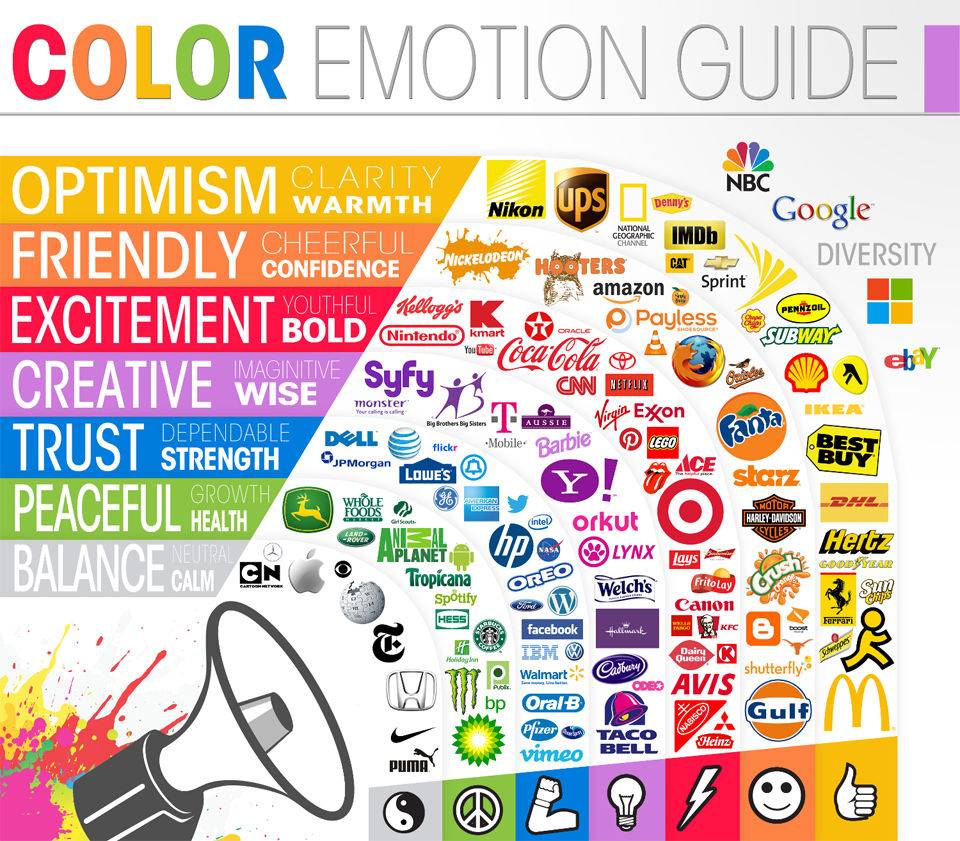 The Right Type
Type refers to a uniquely styled type font. Type fonts come in thousands of possible variations, shapes, sizes, and styles, each conveying a slightly different impression upon your intended audience.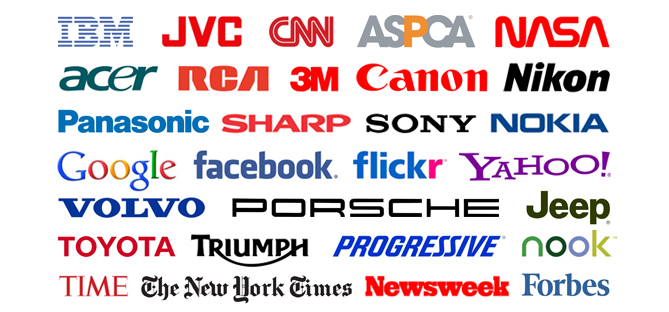 Script fonts imply a sense of formality and refinement. Thick fonts proclaim strength and power, and slanted type fonts create a sense of motion or movement. You can add images to your type font as long as the image doesn't interfere with or take away from the overall design. Check out these examples of combination type font and imagery.
Free Review!
If this article has given you some ideas for a new logo or improvements to your existing logo, let us know in the comments below. We would be happy to take a look at your existing logo and offer some advice on how you can improve it as well. We are a 100% Black Owned Logo Design firm able to bring your vision to life!